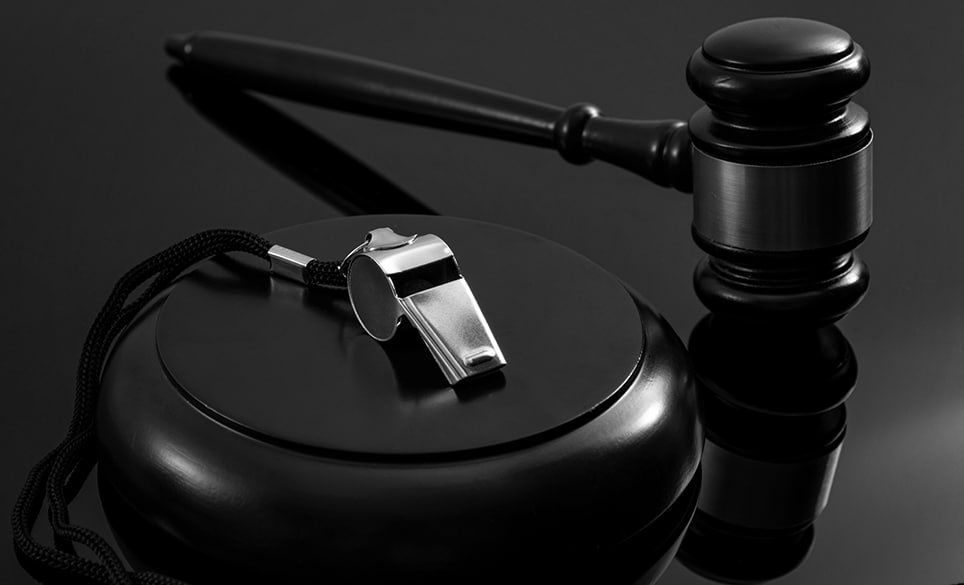 Who Can File a Qui Tam Lawsuit?
Find out who can file a qui tam lawsuit from the FGBO whistleblower attorneys. Read more on the FGBO blog. Reach out to us if you have a qui tam case.
A wide range of individuals and entities can file qui tam lawsuits when they have evidence of fraud against the government. Although the government is considered the true plaintiff in qui tam actions, the whistleblower, also known as a relator, brings the wrongdoing to light on behalf of the government. And the qui tam provisions of the False Claims Act empower whistleblowers to help fight fraud and to receive up to 30 percent of the lawsuit proceeds when successful.
So long as another private party or government has not already filed a lawsuit with the same evidence you can file a qui tam case. You need not be a current or former employee to blow the whistle. And even corporate competitors can serve as whistleblowers since they often have direct knowledge of competitors' unscrupulous activities. Public interest groups can also file qui tam cases and these watchdogs frequently help raise public safety concerns and root out fraud.
As you decide your next steps for a qui tam lawsuit, you will want to review any personal concerns you have about being a whistleblower with an experienced qui tam attorney. They will help you consider the impact of being personally involved in a qui tam lawsuit, any retaliation concerns, and other factors as you make this decision. It is the right thing to flag false claims and fraud against the government, so a law firm with a substantial background in qui tam cases is your best ally to help you decide on becoming a whistleblower.
If you have been involved in the misconduct, particularly if you unknowingly participated in the fraud or were forced to do so because of your superior's orders, you can still be a whistleblower. These individuals often have access to the evidence needed for a successful qui tam case and the law recognizes these circumstances. A whistleblower, however, may have their reward reduced if their personally planned the fraud. Frequently whistleblowers have worked hard for many years to change the misconduct they now are escalating as a qui tam lawsuit. And sometimes they have already reported their concerns internally or to relevant external government agencies. These actions do not prevent whistleblowers from filing qui tam lawsuits and a knowledgeable whistleblower lawyer can help you review any concerns about prior reports and how this might impact the case.
As you bring the fraud or corruption into the light, it is important to know that there are anti-retaliation laws in place to protect you from being fired, demoted, or discriminated against for blowing the whistle. Qui tam law firms know how to analyze retaliation concerns and issues before the case moves forward to protect your livelihood. Qui tam cases can sometimes take years and seasoned whistleblower attorneys will help you prepare for the ups and downs of these cases as you balance the rest of your obligations and roles in your daily life. Experienced qui tam law firms are all about safeguarding evidence, having your claims be heard, alerting the proper authorities about the misconduct, and having the information be thoroughly investigated.
To learn more about becoming a whistleblower and all your options, call on the highly experienced qui tam attorneys at Florin Gray Bouzas Owens to protect your rights. The FGBO whistleblower attorneys are available for free and confidential qui tam consultations at (727) 220-4000 or by emailing Scott Terry at sterry@fgbolaw.com for the next steps. You are essential in helping to fight fraud and corruption, and you deserve to be respected and compensated for bringing these important matters to light.